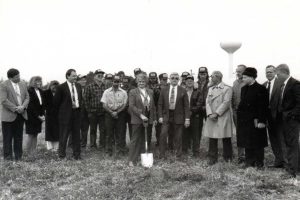 Fabcor was founded in 1985 by father-son duo of Robert and Jon Hoying.  At the time of its founding, Robert had just helped Richard Pope of Ralph Stolle Corporation start Selmco Metal Fabricators in Sidney Ohio.  Seeing the business grow from the ground up, Robert decided he should utilize his own expertise given over 30 years of experience and start off on his own.  At the time, Jon was an engineering student at the University of Cincinnati.  Given Robert's expertise and Jon's fresh new perspective, the business was started.  At the very beginning, the mission was simple, go above and beyond the customers' expectations in quality and service.  Over the next 30+ years Fabcor has enhanced and expanded its operations, all the while maintaining its founded principles that Jon and Robert started with.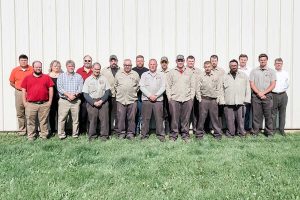 Today, Fabcor finds itself on its second generation of the business with Robert's grandson Jacob joining the business in 2018.  Jon and Jacob together have a dream to continuing pushing Fabcor to new heights while remaining grounded on the principles that Robert and Jon established in 1985.
Those days of renting out work space were very short lived for Fabcor.  Fabcor now employs over 20 employees, whom all work together inside a 72,000 square foot facility (Still in Minster).  Significant advancements and improvements in machinery and technology over the past five years have placed Fabcor in a position to succeed exponentially in the future.  With growth and change, Fabcor remains dedicated to our customers with sincerity and integrity at every operation of our business.  We look forward to the chance to make you part of the Fabcor family!