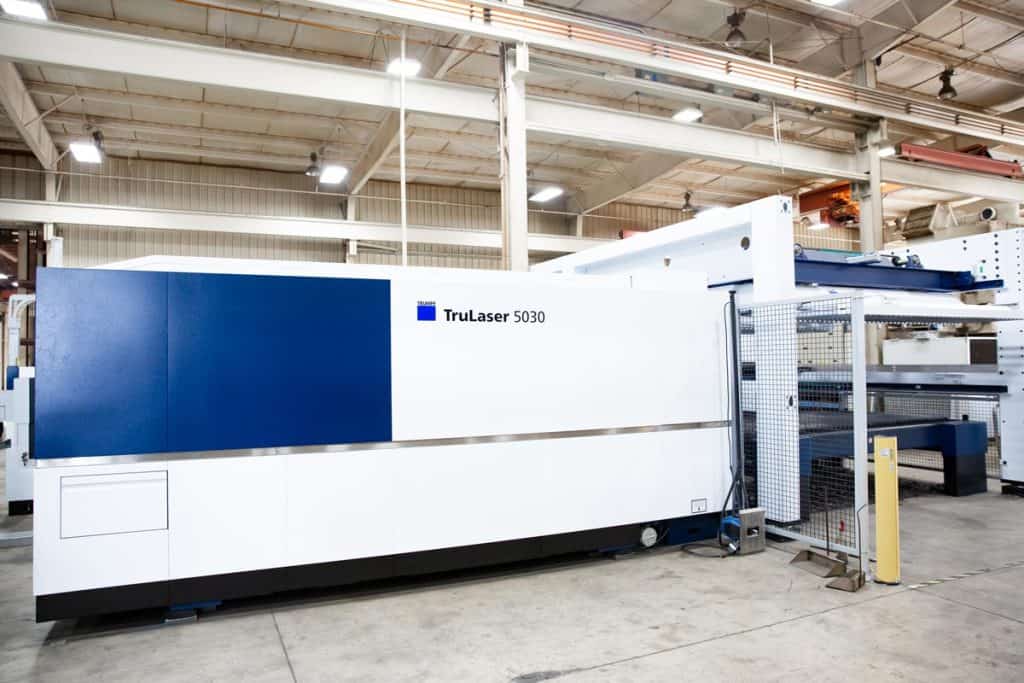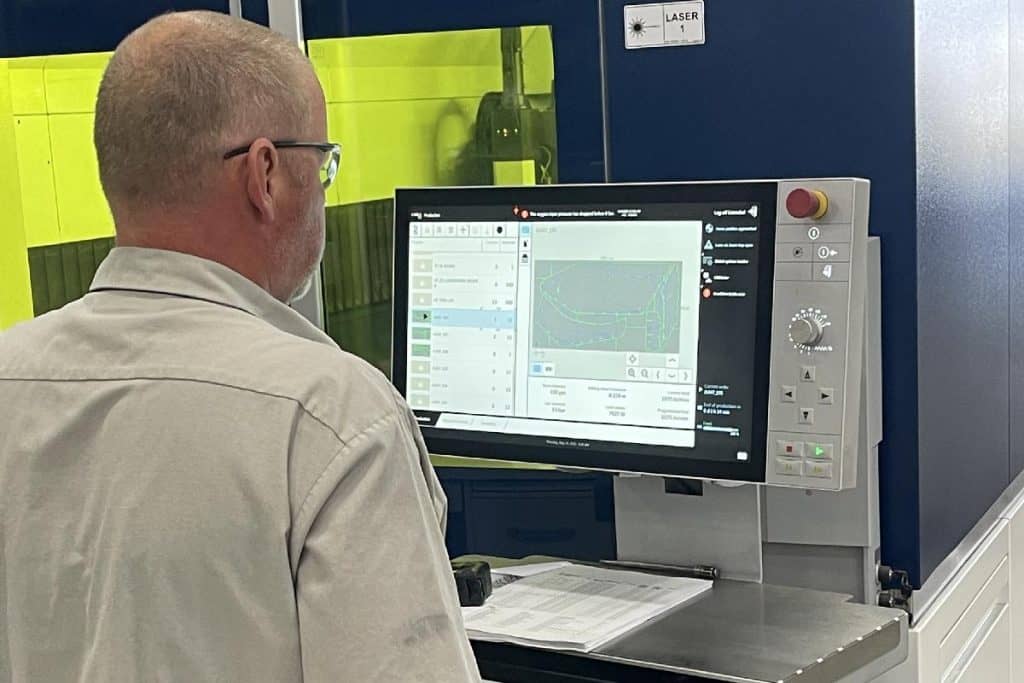 Shortly after a design is completed, the manufacturing process begins with material being cut.  At Fabcor, we take pride in providing our customers with the most technologically advanced equipment needed for precise component requirements.  The latest in laser technology is showcased on our shop floor with a 10,000 and 12,000 kilowatt Trumpf Flat Laser as well as a 3,500 kilowatt BLM Tube Laser.  All together, these lasers provide our customers with precision cutting and increased speeds for quicker lead times.
Part of what make Fabcor stand out the most to our competitors is the newest technology Fabcor provides in its laser cutting equipment. In house, Fabcor has three lasers on its floor.  They include:
Trumpf 10kW Fiber Flat Laser
Trumpf 12kW Fiber Flat Laser
BLM 3,500 Watt Tube Laser
Each of these lasers utilizes advanced controls technology, making them some of the fastest cutting machines in the industry.  Pairing this with state of the art programming software Fabcor provides allows for precision cutting across all products cut.  To add, each of our lasers has automation to load and unload without an operator intervention allowing Fabcor to run lights out giving us capacity to meet your requirements
Our Flat Lasers are capable of cutting up to 1.125" thick plate as long as 144" and 72" wide.  Our tube laser can cut up to a 8.625" diameter capacity with a 28' tube length.
Trumpf 10kW Fiber Flat Laser
Trumpf 12kW Fiber Flat Laser
BLM 3,500 Watt Tube Laser
2 Marvel Series Vertical Band Saws
10' Accurshear
Carbon Steel
Stainless Steel
Aluminum
Brass
Copper
Zinc
Tin
Gold
Silver