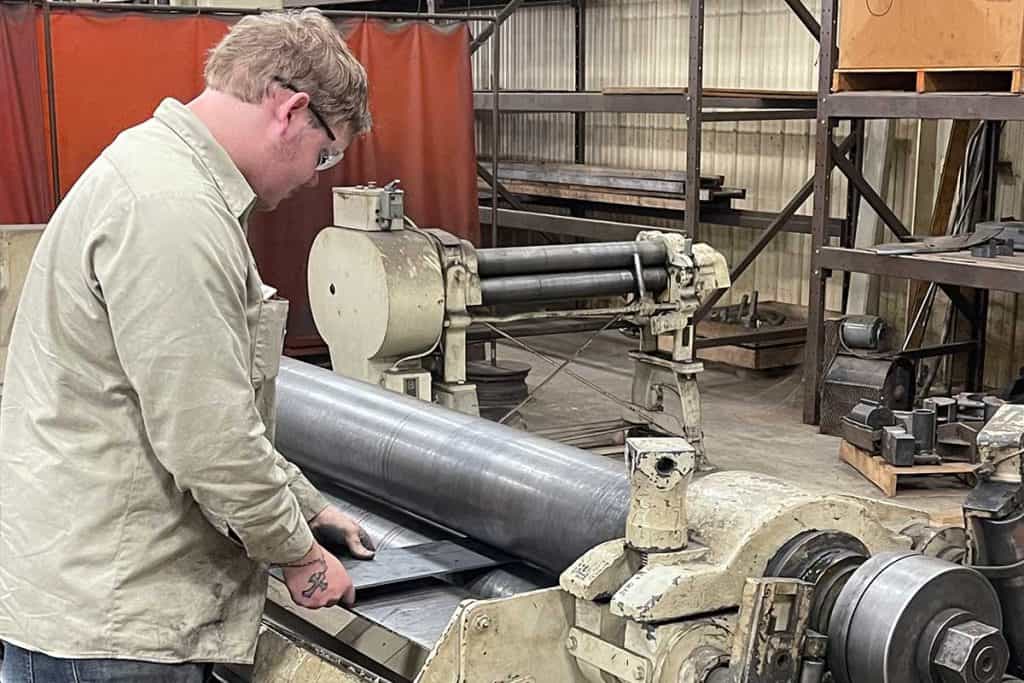 At Fabcor, we believe that no bend is "Close Enough".  Fabcor's equipment, production processes and inspection guidelines allow for precise measurements as called out in each part's specifications.  In order for our bends to continuously meet the tight tolerances that our customers request, Fabcor has invested in the newest technology of equipment for forming material.  In house, Fabcor has a multitude of different machinery used for forming material.  They include:
(4) Press Brakes up to 250 ton capacity
(3) Rolls up to .25" x 8'
(1) Power Folding Press with 9 Gauge Capacity
Automation including ACB (Automatically Controlled Bending) in our newest press brakes allows for precise accuracy and repeatability for each part formed.  With a vast array of specialty tooling combined with the newest technology our customers have peace of mind knowing that the explicit specifications are being met part by part.
AccuPress 725012
AccuPress 71752
AccuPress 710010
Roper Whitney Autobrake 3000
Trumpf Trubend 7050